El Hanaar Hazeh Hispalalti – Sheet Music and Chords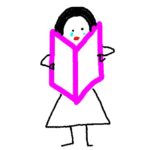 This stunning song was composed by Shlomo Yehuda Rechnitz for his nephew's Bar Mitzvah.
Get the sheet music or the chords and lyrics here!
My apologies, some of the nikkud is incorrect. I copy/pasted the text (by far the easiest way to insert the Hebrew text!!), and my text editor does not, as far as I am aware, provide a way to alter the nikkud. Hopefully the chords and lyrics sheet will be useful nonetheless!
Download El Hanaar Hazeh Hispalalti Chords and Lyrics (PDF)