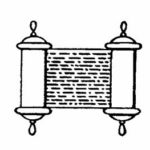 Learn a song for Shavuos!
I love getting song requests because it lets me know what people want to learn!
A few weeks ago, a PJM reader reached out to me for sheet music for the (old) song Kad Yasvin, which she wanted to learn to play before Shavuos.
(She quipped that the next song will have to be "3 Weeks" related. Not to worry, I have something up my sleeve for that too!!)
Kad Yasvin is a song about the Jewish people learning Torah. It is traditionally sung on Shavuos.
I found this very old recording of Kad Yasvin by David Werdyger, and put together some sheet music based on it.
A note about the chords:
As a kid, I was always on the lookout for sheet music of Jewish songs. And I was always disappointed when the sheet music contained weird chords that I didn't know how to play.
As a result, I normally prefer to keep the chords very simple, using only chords that are familiar to most people.
In Kad Yasvin, I broke my own "rule" and included the chord Bm7b5. It just sounded right when I played along with the recording.
If you aren't familiar with Bm7b5, you can either:
Learn to play Bm7b5 (b-d-f-a. You can think of it as a Dm chord with a "b" in front of it). Or . . .
Just play a Dm instead. Probably no one will notice anyway. Except for me ?.
How to construct the Bm7b5 chord starting from a B Major chord (infographic follows):
Start with a B Major chord: B – D# – F#
Flat the 3rd. This gives you a Bm chord: B – D – F#
Add the 7th. To do this, count 7 letters staring from the root. When the root is B, the 7th is A. This gives you a Bm7 chord: B – D – F# – A
Flat the 5th. This gives you a Bm7b5 chord: B – D – F – A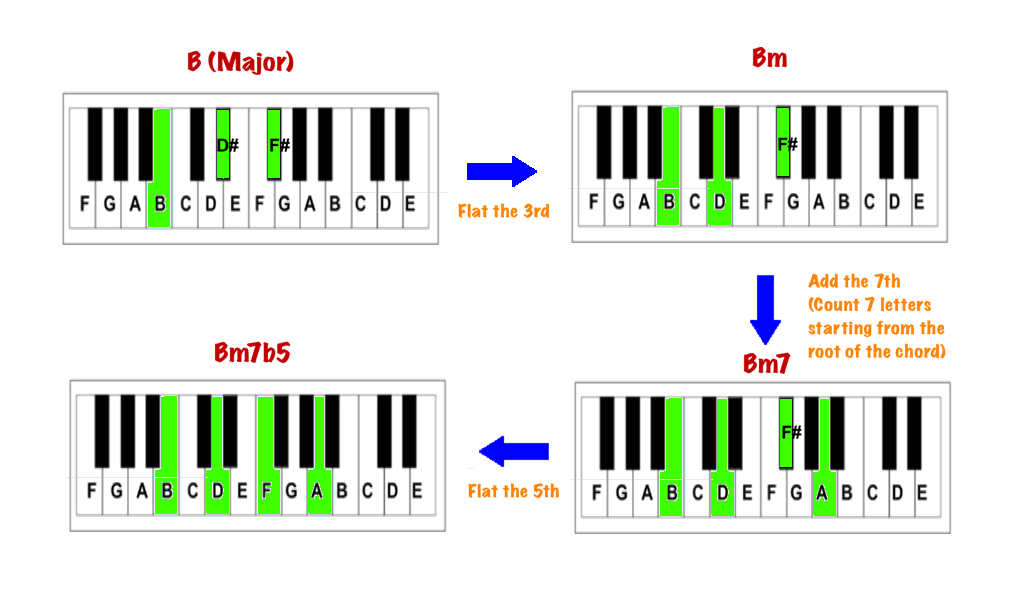 Download Kad Yasvin Sheet Music
Kad Yasvin Chords and Melody (PDF)
Kad Yasvin full notation (PDF)
You can also download sheet music for Benny Friedman's Kad Yasvun (from his album Ta'amu) from his website.
If you are looking for another song about Torah, check out The Place Where I Belong ("I was made way back in 1842 . . . ").