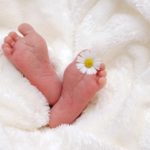 The song Neshomele (Journeys II), by Abie Rotenberg, describes the journey of a soul.
Initially, the soul resists being born.
Later, when the time comes for the soul to return to its Maker, the soul begs to stay on the earth.
The song is based on the idea of the Mishnah in Pirkei Avos(4:22):
. . . וְעַל כָּרְחֲךָ אַתָּה נוֹלָד. . . וְעַל כָּרְחֲךָ אַתָּה מֵת . . .
Download Neshomele Sheet Music
Full notation
Neshomele Full Notation in C (PDF)
Neshomele Full Notation in F (PDF)
Neshomele Full Notation in Bb(PDF)
Melody and Chords (Lead Sheets)
Neshomele Lead Sheet in C (PDF)
Neshomele Lead Sheet in F (PDF)
Neshomele Lead Sheet in Bb (PDF)
Lyrics and Chords (Chord Sheets)
Neshomele Chord Sheet in C (PDF)
Neshomele Chord Sheet in F (PDF)
Neshomele Chord Sheet in Bb (PDF)
Listen to Neshomele
Neshomele (Based on Full Notation in F)