What song would you like to learn? Sheet music for Bilvavi included.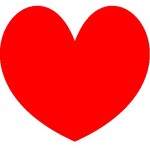 Several months ago, I conducted a small survey to determine whether there were actually people out there who wanted help learning to play Jewish music. One of the questions I asked was "list 3 songs you would like to learn to play". One respondent requested Bilvavi.
בלבבי משכן אבנה
Bilvavi is a classic kumzits song. I have probably sung and played this song hundreds of times. In my head, I could hear Rivie Schwebel singing … בלבבי משכן אבנה. I decided that before posting sheet music for the song, I should probably listen to the original first and make sure I use the same chords that are on the recording (as opposed to just writing up whichever chords I think belong – of which I am certainly guilty as well!).
Searching for the Original
I started with a Spotify search for "Bilvavi Dveykus" (with that Rivie Schwebel voice ringing in my head!). It turned up a bunch of Dveykus songs and albums, but no Bilvavi. I moved on to a Google search for the same, but again, nothing. Hmmm.
I checked the list of songs on Dveykus albums 1-4. No sign of Bilvavi anywhere. Ok, it's not Dveykus after all.
A Google search for just "Bilvavi" turned up an old Ohr Chadash recording, composed by R' Shmuel Brazil. That was it!
I had never actually heard the original recording before. And I was quite surprised too! The song sounds the same, but the chords were a bit different than I would have guessed! (They were similar, but a bit more simplified).
But I could still hear Schwebel singing …
Where had I heard this before?
This reminded me of a story that happened not too long ago:
My husband was playing Shlomo Yehuda Rechnitz's new album. The name of the song we were listening to was "Shak'a Chama". My husband was telling me about the history of the song, and how Shlomo Yehuda Rechnitz added another section to the song.
We were listening, and the song sounded so familiar. I felt like I had heard it not once, but many times. Yet still, I could not place it. From where did I know this song?
I could hear Schwebel singing …
But I knew this was not a Dveykus song. Google and Spotify searches for the song turned up nothing.
Like a flashback to the past, I could feel myself sitting in a dorm room, studying and listening to this song. It started coming back to me. By now, this was really bothering me; I had to know where this was from! I tried to remember which CDs I had at the time, no small feat for my memory-challenged brain.
Suddenly, it hit me – it was from Encore! I had to listen to several medleys to find it, but there it was, Schwebel singing Shak'a Chama, just as I remembered.
Another Encore! song!
So when that voice of Schwebel kept singing Bilvavi in my head, I thought, "maybe this one is on Encore! too!". And sure enough, it was! Mystery solved!
After listening to the Encore! version and another one or two more modern renditions, I understood why the chords on the Ohr Chadash version surprised me. They were, indeed, different than the more recent versions of the song.
That left me in a quandary: do I share the original Ohr Chadash chords? They are more authentic, but perhaps not what most people's ears are expecting to hear. Or should I rather share the chords the way people play it now?
In the end, I decided to share both versions :).
I have also provided the original and modern versions in both the original key of the Ohr Chadash 1971 recording (Bm) and in the easier-for-some-people Am.
I even threw in a version that has the bass clef all written out, for those who prefer to read notes.
Listen to Bilvavi played on the piano:

Download Bilvavi Sheet Music
בלבבי משכן אבנה in Am Original Ohr Chadash Version
בלבבי משכן אבנה in Bm Original Ohr Chadash Version
בלבבי משכן אבנה in Am modern version
בלבבי משכן אבנה in Bm modern version
And if there is some other song you would like to learn, don't hesitate to ask!