Kol Berama – Simcha Leiner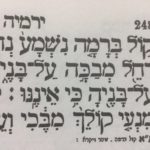 In honor of the upcoming Yahrtzeit of Rachel Imeinu on the 11th of Cheshvan, this week and next week will feature songs about our Mother Rachel.
This week's song is Kol Berama by one of my favorite singers, Simcha Leiner. I have chord sheets for you today in 4 different keys: Am, Dm, Em, and F#m.
Check out the chord pattern!
If you look at the chords, you will notice something interesting:
There is a repeating pattern of chords throughout the entire first part and the chorus.
Each line (I have tried to line it up so it is obvious to see!) begins with the chords Am, F, C and then ends with either G (these lines I have labeled with "A") or Em (labeled with "B").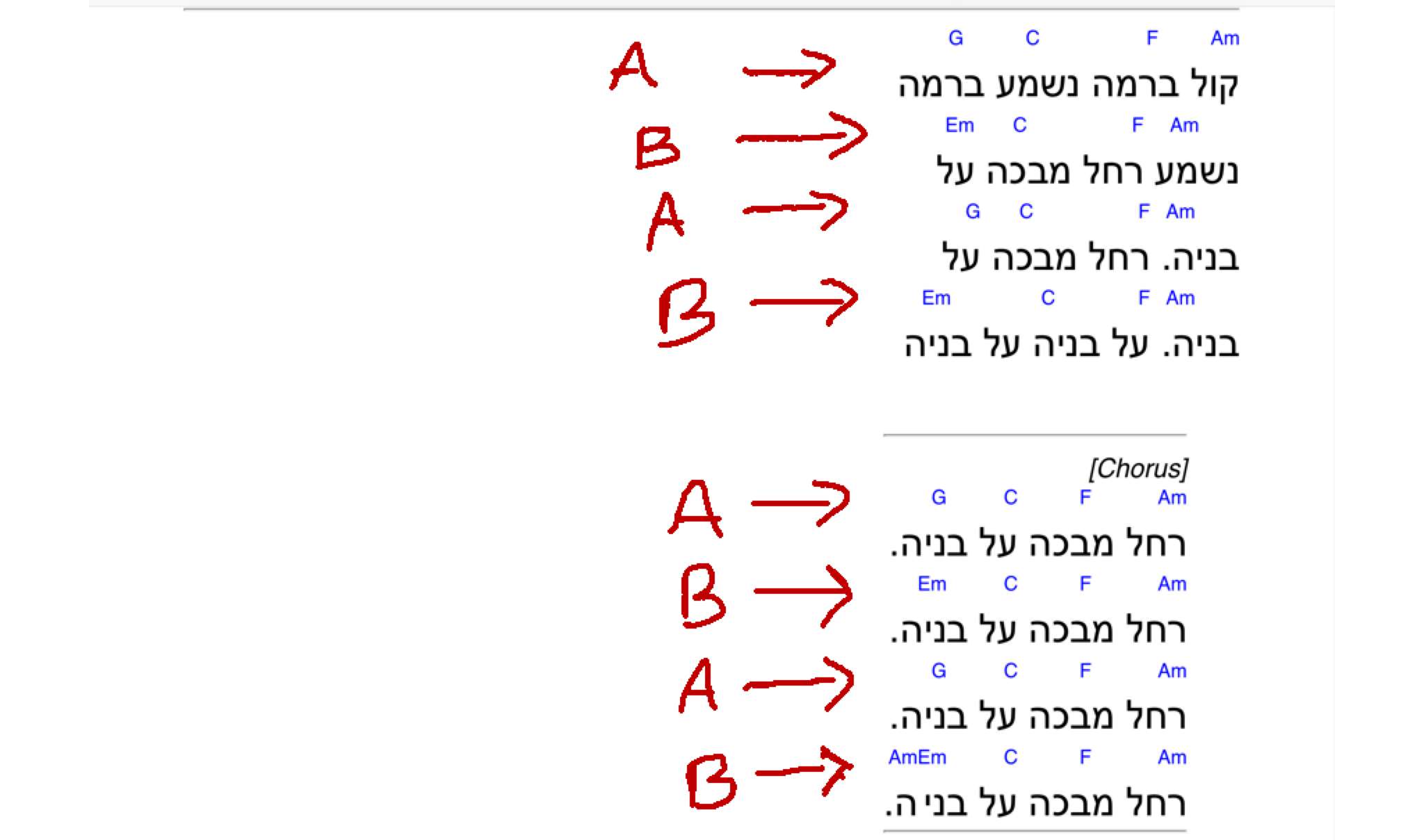 This pattern of "A" and "B" alternating lines can be seen from the beginning of the song right through the chorus. What this also means is that the first part of the song and the chorus share the same chord sequence (and even the same timing). The melody is different, but the chords remain the same.
Try it out!
If you don't believe me, you can try it out for yourself!
Play the following recording (Kol Berama in F#m) and sing along to it starting from the beginning of the song.

Now play the same recording again. This time, sing along to it starting from the beginning of the chorus.
No matter which part you sing, the same piano accompaniment sounds great with it because the two parts share the same chords!
Download the Sheet Music
Chords and Lyrics (chords for piano or guitar!)

Kol Berama in Am
Melody and Chords

Kol Berama Melody and Chords in Am
Kol Berama Melody and Chords in Em
Melody with Left Hand

Kol Berama Melody with Left Hand in Am
Kol Berama Melody with Left Hand in Em